Style Strategies
⇾ How Johan Lam Shops
Style Strategies
⇾ Johan Lam,
Co-Founder of 3sixteen
The creative multi-hyphenate on the similarities between watches and jeans and why it's important to buy local
If someone were to ask me what's the most important piece of an outfit, I'd have to say a great pair of jeans. Someone who'd no doubt agree is Johan Lam, co-founder of the bi-coastal label 3sixteen. The brand is on my Mt. Rushmore of denim. Their fabrics break in the best and are truly unique to the wearer. So the fades aren't manufactured looking, the fit of the jeans is spot-on, and they make my favorite pair of fatigues—leave it to a denim brand to also make my go-to pants.
Besides keeping busy with 3sixteen, Johan is the founder of the premium incense collection MAAPS, and the co-owner of Self Edge. Johan has his hands in a lot, but one commonality between what he wears and his businesses is authenticity. His style is laid back with high-quality details and motifs that give the garments new life and allow them to be worn for a very long time. There's a reason 3sixteen is coming up on their 20th anniversary next year—they make well-made products that only get better with time.
Johan has some of the best style on the internet today, usually mixing a pair of the brand's signature selvedge with a pair of Visvim FBTs from his rotation and a vintage Schott leather jacket—that's a winning combo for any guy. We caught up with the creative multi-hyphenate to see what drove him and his business partner to create the brand, the advantages of manufacturing in India and why he suggests you should never shop from the sale section.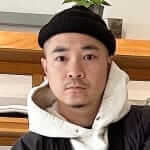 Describe your style
in five words or less.
Covered in kids' stains.
Vintage-styled
stand-mount speaker,
$1,760 by JBL L100 Classic
What are you shopping for at the moment?
A vintage Marantz amplifier and pair of JBL L-100 speakers from the '70s to play records.
What was missing from the denim market that drove you to co-create 3sixteen?
We wanted to make the highest quality made-in-America jeans possible, using custom-woven denim from Japan at a competitive price. We ended up providing an entry point into the world of Japanese denim at a slightly more affordable price point with minimal branding and modern styling—customers took to it.
Knoll wax candle,
$68 by MAAPS
You wear a lot of creative hats. What design and business ethos do all your companies share with one another?
I care about the products themselves and trust that the marketing or branding of the products will work themselves out. I value designing, making and selling things that are of high quality, and that means focusing on the components and materials that go into them. I recognize how precious it is when customers decide to spend their hard-earned dollars on your products, so I do my best to make that transaction worthwhile, whether it's a piece of clothing or a box of incense for their home.
You have quite the watch collection. What are some similarities between a timeless watch and 3sixteen jeans?
Very few products that we handle on a day-to-day basis get better with time. Most modern items we purchase are made to look pristine when they're brand new and then degrade from use. A vintage tool watch was meant to be worn and used—and after decades of patina, it looks even better than when it did new. Similarly, a pair of jeans are meant to be lived in and become individual to the wearer and will look better six months down the line and even better in a few years.
You guys have been manufacturing a lot more products in India recently. What brought you over there?
India has a rich heritage of hand looming and hand printing that we've enjoyed learning more about and incorporating into our collections. There is a humanistic approach and character imbued into the garments that feel special and different from the increasingly automated nature of modern clothing production.
Grocery Getter short,
$175 by Goodfight
Any brands you're
watching right now?
Goodfight, Mount Sunny and All Time High.
What's one garment that every man needs in his closet?
I think I'm contractually obligated to say that every dude needs a good pair of selvedge denim.
CT-100x denim,
$230 by 3sixteen
What city has the best shopping?
Tokyo ... by a mile. The level of curation and design in the retail experiences that the Japanese create is my favorite of anywhere I've traveled to—and that high level is so prevalent across the entire retail landscape, not just a handful of stores. I get a huge buzz as soon as the plane starts descending into Tokyo, and it lasts the entire time I'm there.
When traveling, I always aim to buy from local brands to the destination, where they tend to be the most affordable. I bought my first pair of Birkenstocks in Berlin over ten years ago, and I tend to buy most of my Visvim and Kapital in Japan.
Do you shop more online or in person?
I prefer to shop in person, but I probably spend more time browsing online purely out of convenience. Before having kids, I enjoyed spending an afternoon perusing stores, chatting with the staff and finding new brands or products, even if I wasn't out to purchase something.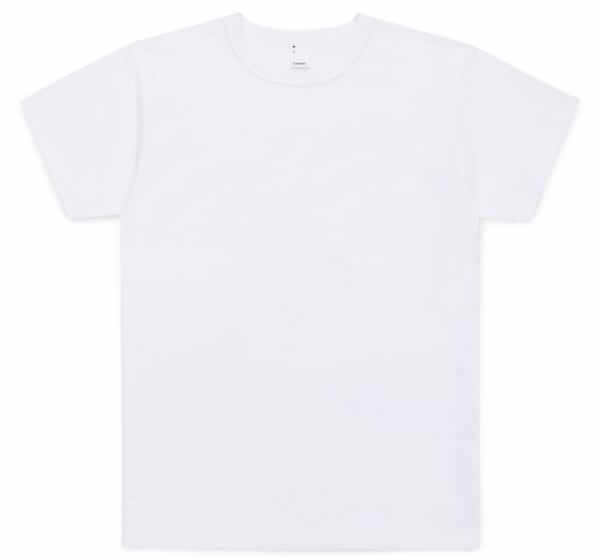 Heavyweight T-shirt,
$98 (for two-pack)
by 3sixteen
Do you ever buy
things in multiples?
I'm trying to own less stuff, so I don't go out of my way to buy multiples of anything if I don't need to. With three boys though, I need to always have a few of our white heavyweight T-shirts in the closet.
Which do you experience more: Buyer's remorse or regret for not buying something?
I'm very calculated with my purchases, so often I feel regret about not buying something that got away. I often think about the watches I was shown years ago that I should have bought when I had the chance or that vintage Navajo ring that I didn't pull the trigger on during a trip to Tokyo.
Necessary extravagance?
I didn't grow up with a lot of material things, so two simple pleasures mean a lot to me now: Paying for cable and HBO. When I was kid, the two weeks a year that HBO did free previews felt like a big deal. Even now, it feels like a big luxury to have an HBO subscription.
And ordering a drink at a restaurant. We rarely ate dinner out; when we did, it usually wasn't American food. At Chinese restaurants, tea comes with the meal, so paying for a drink was a totally foreign idea to me. Even now, I feel a little guilty when ordering a drink with my meal. Wouldn't I rather have a second appetizer?
What is something you refuse
to spend a lot for?
I'm a pretty frugal person overall. My parents made their modest salaries go a long way, and they passed down some of that to me. I still grocery shop based on what's on sale rather than by brand, and only recently did I start buying multiples because we have a bit more space in the pantry now, and the boys are growing like weeds. In general, I'm pretty savings conscious on everyday things so that I can spend what I need on the big things I want.
What's one shopping hack that you can let everyone know about?
Avoid the sale section. You're usually buying something based on the notion of getting a good deal rather than true need or desire. Pay full clip for something you want, and you'll get more wear and enjoyment out of the piece.