The Best Dining Tables Under $500
The Best Dining Tables Under $500
An essential piece just became more vital than ever
A year ago, a dining table might've felt like something you didn't necessarily need in your home. We were eating out more, working longer hours and when we did eat at home, it was usually in front of the TV. But these days? We're spending way more time indoors, cooking for ourselves and working from home—perhaps permanently.
Sure, a proper dining table is essential to sitting down and enjoying a meal like a gentleman. But let's be honest, it's also where we set up our laptop for work. It's where we play cards and work on hobbies and pile up all the crap we can't deal with at the moment. So it needs to suit a few different needs. The best dining table for you will be one that fulfills your aesthetic tastes, is solidly constructed, fits well in your space and maybe most of all, works for your budget. Of course, choosing a quality table is easier if you've got a couple grand to spend, but you don't need to drop a lot of cash to find one that's attractive and well-built. Herewith, eight current options that will suit a range of home sizes and decor styles.
Best Affordable
Dining Tables
Plantation grown solid mango wood table,
$499 by CB2
Mid century tower round table,
$384 by Mod Made
Live edge acacia wood table,
$499 / $469.99 by Mistana
Shaker rubber wood table,
$399.99 by Hearth & Hand
Send walnut bar table,
$449 by Article
Jensen glass-topped table,
$399 by West Elm
Hudson wood table,
$478 at AllModern
Morbylanga table,
$399 by Ikea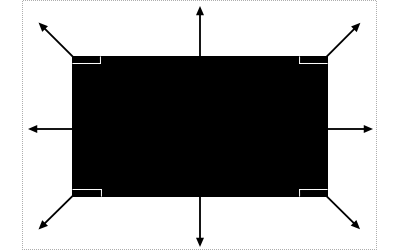 Size Matters
Your table needs to fit your dining area. But keep in mind that these tables can be deceptively large pieces of furniture, and you need to account for the space around it, too. Add three feet of breathing room around the footprint of the table to comfortably pull out a chair and move around the space.