Your Summer Style Savior
The best lightweight blazers to step up your game when it's hot out
Blazers secured their place in the pantheon of menswear over a century ago, and they've gone through their fair share of ups and downs. But a crisp, cool jacket is still the best way to look put together when the weather is warm. Fortunately for us, there is no shortage of breezy blazers to choose from.
Truly the savior to any simple and underdressed look, your summer blazer is a Swiss-Army-knife-garment that can do anything and go anywhere. If you haven't invested in one to wear yet, now is the time. Better yet? Buy two, and stash one. Having one tucked away at the office can come in handy in case of emergencies like a happy hour with the visiting SVP or a last minute dinner invite.
The nice thing about throwing on a blazer is that it adds a grown-up, gentlemanly vibe to whatever you're wearing. And it means that no one will mind something as simple as a T-shirt or polo underneath. The warmest days are upon us, so what better time to highlight the light-weight lapels that are available to help elevate any look?
The Best Lightweight Blazers
Tech blazer,
$400 by Bonobos
Microhoundstooth jacket,
$168 by J.Crew
Linen and cotton jacket,
$69.90 / $49.90 by Uniqlo
Double-breasted linen blend jacket,
$540 by Mr P.
Stretch cotton sport coat,
$165 by Grayers
Seersucker jacket,
$695 by Rowing Blazers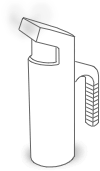 FYI
Because most of these jackets are cotton and/or linen, they can get more wrinkled than your standard blazers. That's okay, it's a casual look. But after a few wearings, you'll want to run a steamer over it to smooth things out.
NOTE: Items featured in this story are independently selected by the editorial team. Purchasing via our links may earn Valet. a portion of the sale, which helps fund our editorial mission.