The Best Caps Aren't Just Accessories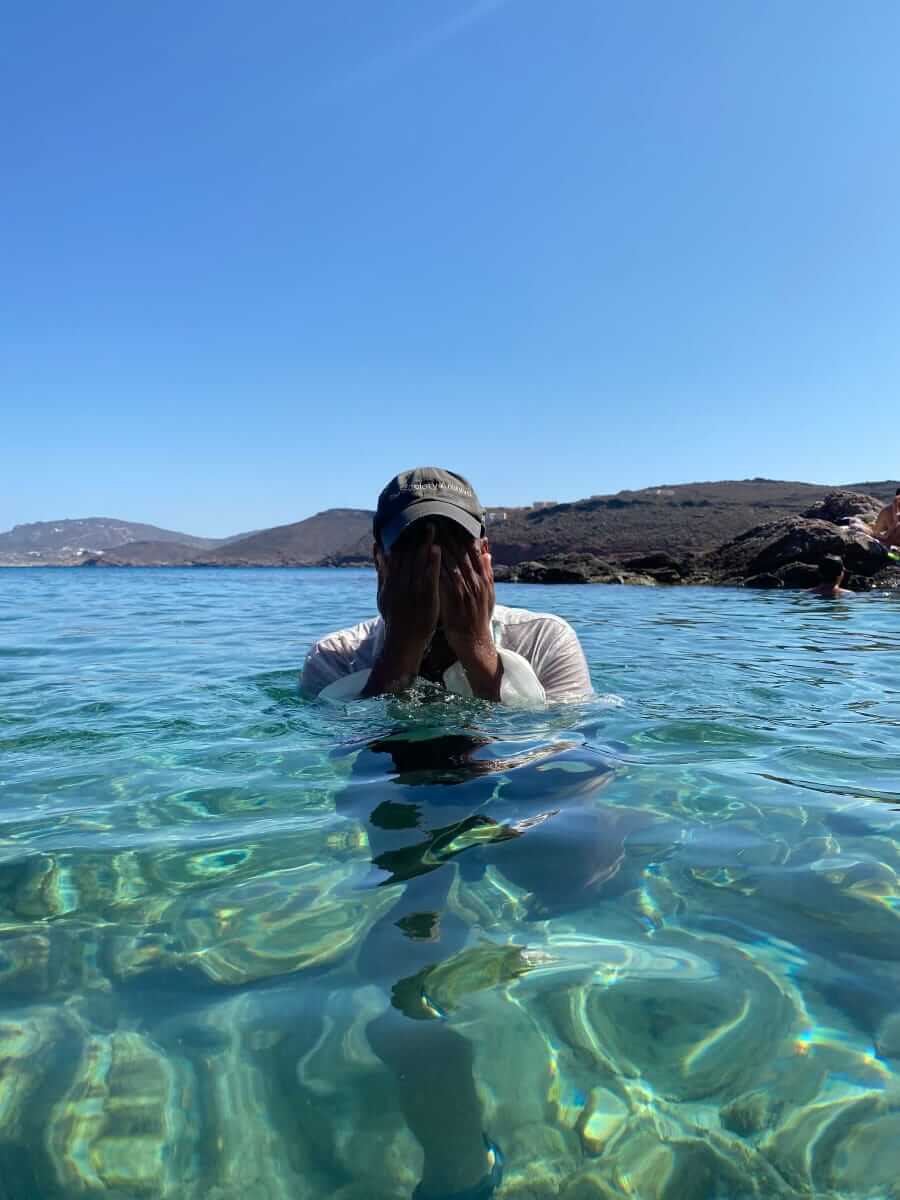 The Best Caps Aren't Just Accessories
Call 'em dad hats or graphic caps, we asked some cool guys what theirs mean to them
The "dad hat" became a trend almost ten years ago and has proven that it's got some serious staying power. Just take a look around at the men in your life and it's clear the cap isn't going anywhere anytime soon. But you certainly don't have to be a dad or any parental figure to wear (or appreciate) one. While New Era caps are the official hats for multi-million dollar baseball players, the '47 brand is for the fans in the stands and people keeping the sun out of their eyes. And unlike the flat-brim fitted caps of the early aughts, guys today are happily pulling on broken-in curved brim caps.
The real defining factor of this style of hat is what's emblazoned above the brim. Not unlike the graphic T-shirts of your youth, they're designed to get noticed and make a statement—and when your eyes are shaded by a brim, it can be the first thing someone notices about you. But that's kind of the point. Whether you're purchasing a hat from your neighborhood deli, local record shop or favorite online retailer—there's something about why we gravitate toward specialized hats. Is it their ability to help us stand apart from the crowd? The subtle transmission that we're in-the-know about a restaurant or brand? All of these come into play with a winking IYKYK type of hat.
Personally, I have several hats that I love to wear, and I always consider them based on the font, logo and discrete branding. They range from a churro restaurant in New York to one of my favorite podcasts. The one I can't seem to keep off my dome is this one from A24. Besides making killer movies, the cult film production company also makes some of the best merch in the entertainment game. I rolled with this because the retro graphic reminded me of the old Sony Music or the original CBS logo. Wearing a hat with a story behind it almost creates an unwritten community and sparks curiosity and conversations. Dad hats are all over the menswear space, and it's not just about how they're wearing them but why the hat speaks to the wearer. We caught up with a few guys who were kind enough to share the stories behind their hats and why it's much more than an accessory.
Stylish Men
and Their Caps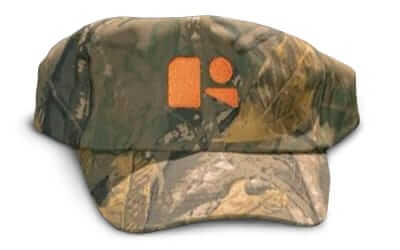 Icon hat,
$42 by Rewear
The Hat
I got it from my friend Jordon Onia from @rrrewearrr, a vintage supplier in Costa Mesa.
Lifespan
So far, I've had it for about six months now.
Backstory
I rarely wore hats because of the shape of my head, but once you find your ideal shape, it's hard to turn back. I found the perfect one that fits—a camo pattern with the Rewear logo.
The Conversations
It hasn't sparked too many conversations so far, but my family pokes fun at me saying I'm a hunter or I look like I'm "from the Bayou," ha!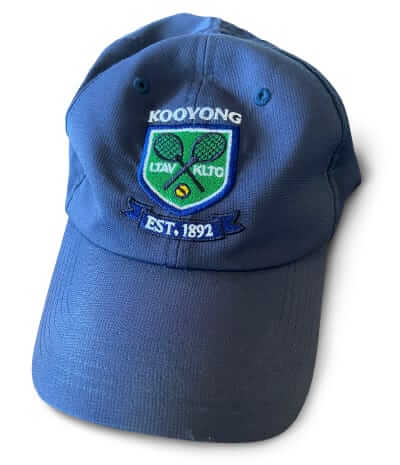 Chris's Kooyong Lawn
Tennis Club hat.
The Hat
My favorite hat is from the Kooyong Lawn Tennis Club in Kooyong, Australia.
Lifespan
Since 2019 when I was there on the first stop on my Grand Slam tour as part of the project Gitman Vintage was doing with New Balance.
Backstory
Kooyong is a suburb of Melbourne and is where the Australian Open was played from 1972 to '87 (although the club was established in 1892). I was fortunate enough to play at the club while I was in Melbourne, attending the finals of the Australian Open. Although the GV x NB collaboration came to focus solely on the US Open (following Coco Gauff's success at Wimbledon, beating Venus Willams in the 4th round), I proudly wore the hat throughout the year.
The Conversations
My favorite conversation while wearing it was when I was waiting for an Uber outside Cary Leeds Tennis Center in the Bronx after watching a US Open warm-up match. Whenever my car pulled up, Sam Stosur walked up and stopped just a few feet away. I recognized her immediately. I said hello and thanked her for giving us such a surprising but impressive routing over Serena Williams in the 2011 US Open Final (6-2, 6-3). Being the fellow Aussie that she is, she kindly thanked me while adding in the same tone, "Nice hat, great club."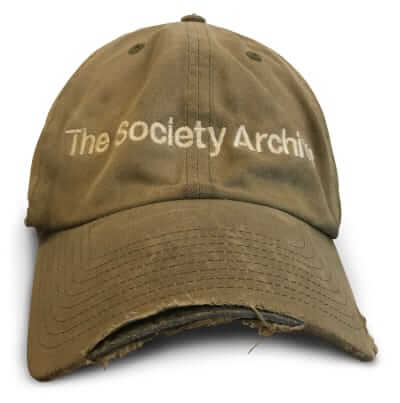 Society sect camo hat,
$92.50 by The Society Archive
The Hat
I actually just customized a plain hat at LIDS.
Lifespan
Four years.
Backstory
It is the first-ever The Society Archive sect cap (in loden green with bone logo). I wanted to make a hat quickly to shoot in an editorial.
The Conversations
I guess the most intriguing conversation happened while swimming at the Soho Roc House—they wondered why I was swimming with my hat on. I wanted an authentic salt fade. So, the wear and tear on the cap is years of hard work!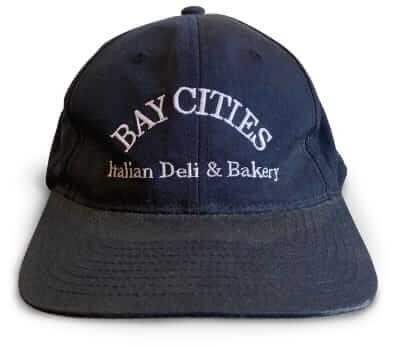 Bijan's Bay Cities Deli hat.
The Hat
This hat is from Bay Cities Deli—a West Los Angeles staple and what I believe to be the purveyor of the best sandwiches in the country. I grew up going there and still make time to go when I visit home.
Lifespan
I bought this about ten years ago or so, shortly before making the move to New York.
Backstory
It's the hat that the Bay Cities staff wears. For many years, I would always ask if they would sell me one, but they would always turn me down. There must have been many people asking because one day, I came in and saw that they had them available for purchase at the registers. Since then, it's been my favorite hat—both for nostalgia and the black/white/green underbrim color combination that goes with everything!
The Conversations
I get a lot of people yelling from across the street, "Godmother!", which is their most popular sandwich order (highly recommended). Sometimes, it leads to chatting with the person, and you end up meeting someone else from LA.
Six Conversation
Worthy Caps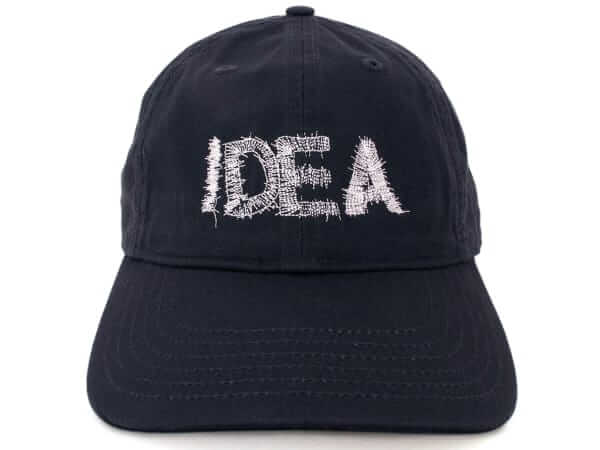 Logo hat,
$41 by IDEA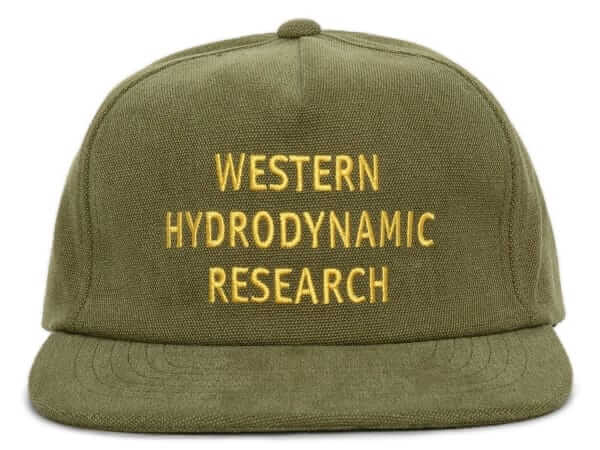 Canvas promotional hat,
$65 by Western Hyrodynamic Research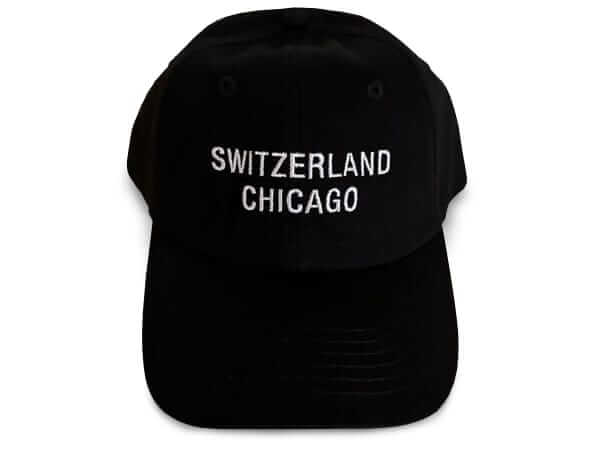 Switzerland Chicago hat,
$50 by Benjamin Edgar, An Object Company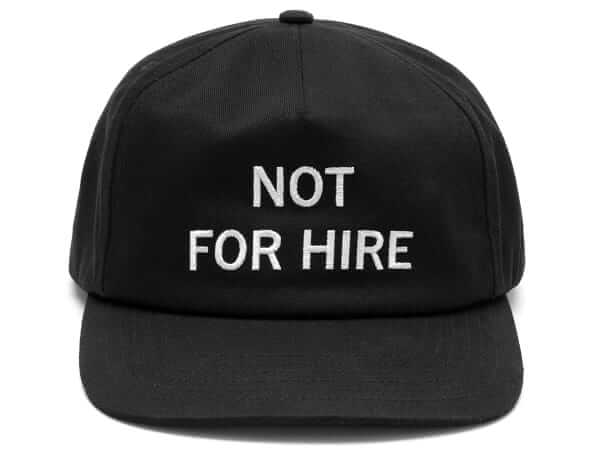 Not for hire hat,
$48 by Cowgirl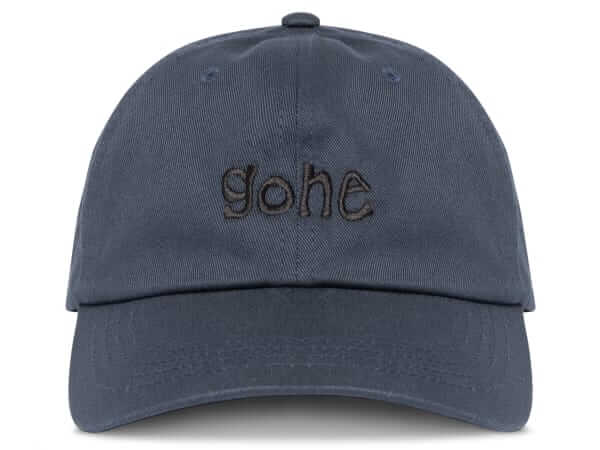 Gone hat,
$35 by How Long Gone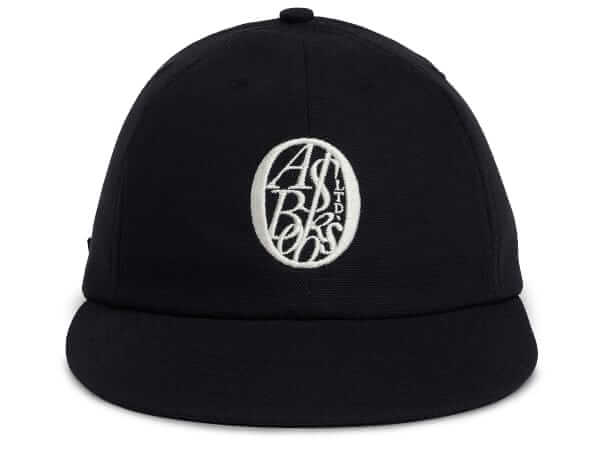 Publishers mark hat,
$48 by Actual Source