Smart, affordable ways to cool your home with or without air conditioning.
There's a flood of new tokens. Billions are on the line. And everyone seems to be cashing in.
Airstream just launched a camper van aimed at adventure-seeking digital nomads.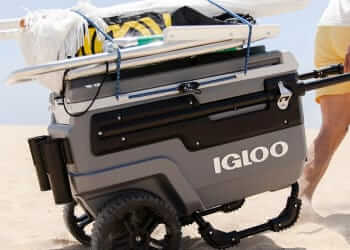 The best ways to chill your cans and bottles in the heat.
The easiest way to eat clean, lose weight and build muscle.
Has the time come to finally slow down and enjoy some free time?
Beverage companies have invented several new genres of summer drinks.
United Airlines' new supersonic jets will soon cut travel time in half.
Smarter Storage Options
How to make your place cleaner, cooler and feel bigger.
A six-step plan for getting a better night's rest.
Make any room look expensive and well-designed.
Keep your workspace productive and stylish while saving money.
Or having second thoughts about the one you already have? You're not alone ...
Is a 43" computer screen better than two smaller ones?
Americans curse ... a lot. And now kids are joining in.
The best and worst destinations for expats.
Your Weekend Pairing
Enjoy the comedy and carnage of "Army of the Dead" with a deceptively potent tiki drink.
Find the right set-up for your budget and outdoor space.
Two butchers and BBQ masters on how to have a successful cookout.
These will upgrade any meal (and can be at your door in less than 48 hours).
As many as 745,000 people die from it each year.
And it will cost you.
"Japandi" style is exactly what we need right now.
Find the right electric bike, at the right price, for your needs.